Orland Park Property Division Lawyer
Skilled Orland Park property division lawyer.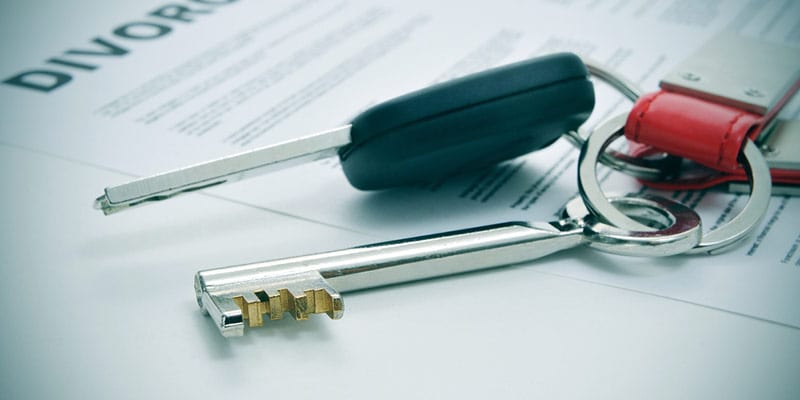 Skilled Orland Park Property Division Lawyer
Dividing assets and property is one of the most difficult things that couples will go through during a divorce. Marital property, assets that have been obtained while the couple was married, must be divided between partners. In Illinois, as in other states, the courts encourage couples to work together to come to a general agreement as to the terms of the divorce. This can be more easily accomplished with help from a skilled Orland Park property division lawyer. The experienced attorneys at Johnson & Johnson, Ltd. are here to help you resolve your divorce settlement and protect your rights.
Divorce Settlement Terms
Divorce requires couples to split up their property so they can separate and move forward with their lives. There are some important divorce settlement terms that must be reviewed during the process. An experienced Orland Park property division lawyer will guide you through the process, helping you every step of the way. Some of the divorce settlement terms include:
Whether a simple or complex divorce, financial aspects are often the cause of a contentious divorce. Your lawyer will help you with each of the settlement terms while protecting your rights. You deserve to keep your portion of your assets.
Equitable Distribution of Assets
In Illinois, property and assets that were acquired during the marriage are considered marital property. In the case of a divorce, this property must be equitably distributed between both parties. All assets must be considered, including bank accounts, houses, vehicles, furniture, art, retirement accounts, and any items of value. Generally, items that you obtained prior to the marriage belong solely to you. Make a list of all marital and non-marital assets as well as debts. Your Orland Park property division lawyer will review the information and assist you throughout the divorce process while protecting your interests.
Factors in Considering Distribution of Property
The judge must take some factors into consideration when dividing marital property. Some of these factors include:
The contribution of each party
Value of the property
Length of the marriage
Economic circumstances of each spouse
Age and health status of each spouse
Ability of each spouse to earn income
Tax consequences of the assets to each party
It is important to note that when allowing for the contribution each party has made to the marriage, the aspects are not only monetary. For example, a stay-at-home parent is considered to have contributed to the family unit. Each situation is different and has a unique set of circumstances. Discuss these various factors with a qualified Orland Park property division lawyer to determine which factors apply to your case.
Division of Assets
Whenever possible, couples should try to come to an agreement regarding the division of their assets in a divorce. It can be extremely helpful to work with a skilled Orland Park property division lawyer to make sure that you receive a fair and equitable settlement. When you work out the settlement terms of the divorce more quickly, you will have a less stressful and faster resolution. If you have disputes, it is in your best interest to try to resolve them without help from the judge.
Resolving Disputes
Disagreements regarding how to distribute assets in a divorce are quite common. Even a seemingly agreeable divorce can turn difficult when discussing how to divide  the property of the marriage. Finances relating to the marital assets are the most common cause of acrimonious divorce. When couples are unable to come to an agreement regarding asset distribution, the divorce can take longer than it should and will end up being more stressful for everyone. A skilled Orland Park property division lawyer is the best resource to help you resolve disputes.
Help from an Orland Park Property Division Lawyer
Divorce can be a stressful time for you and your family. In order to move forward in your life it is best to work through the situation as quickly and equitably as possible. The compassionate attorneys at Johnson & Johnson, Ltd. are ready to help you with all aspects of your divorce to ensure a good outcome. Contact us today to speak with one of our excellent divorce lawyers.
Orland Park Law Office
16536 S 106th Ct, Orland Park, IL 60467
708.349.8900
Orland Park Law Office
Address: 16536 S 106th Ct, Orland Park, IL 60467
Phone: 708.349.8900
Business Hours: 8:30a–5:00p M-F