Divorce Attorney
Experienced divorce attorney.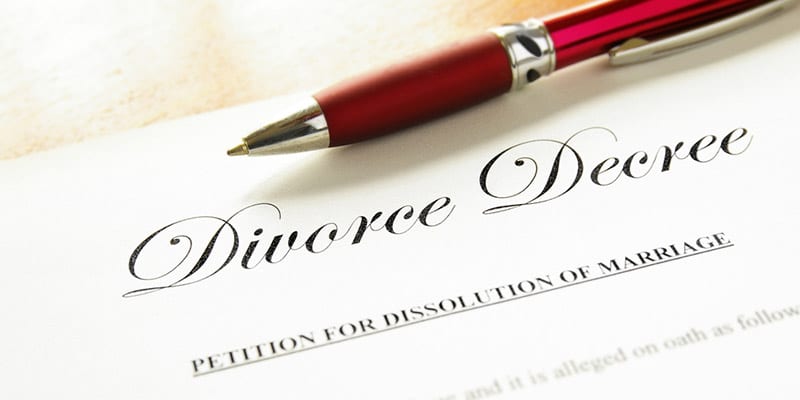 Experienced Divorce Attorney
The decision to get a divorce is not an easy one. This choice to end your marriage will have a lasting impact on you, your spouse, and your children. However, once you have decided to dissolve your marriage, you must seek representation from an experienced divorce attorney. Johnson & Johnson, Ltd. is a leading law firm focussing in family law and divorce. Our divorce attorneys are here to offer support, answer your questions, and provide guidance during this stressful time. Choose a divorce attorney at one of our several law office locations:
Illinois Divorce
Divorce in Illinois is called dissolution of marriage. When both partners agree to the divorce it is usually considered an uncontested divorce. If one party does not agree, the divorce is contested. Contested divorces are often lengthier and more difficult to resolve. In all divorces, both parties should have his or her own divorce attorney. It is best to consult with your divorce attorney as soon as possible to help avoid some of the common pitfalls of divorce.
Irreconcilable Differences
Illinois law provides for couples to dissolve their marriage based on irreconcilable differences. This is considered a type of grounds for divorce. It is the most common way that couples file for divorce in Illinois and elsewhere. This option allows couples to divorce without placing blame on either party. Because of the absence of blame, couples are more likely able to attain an amicable divorce. Divorcing couples agree that they are no longer able to live together as a married couple and are not able to resolve their differences. A divorce attorney will help you decide whether the divorce ground of irreconcilable differences is appropriate for you divorce.
Other Grounds for Divorce
While most couples file for divorce due to irreconcilable differences, there are other options. Some of the other grounds for divorce include:
Adultery
Abandonment
Drug Abuse
Criminal Guilt
It is best to speak with a knowledgeable divorce attorney to determine the best course of action for your divorce. As your divorce attorney will explain, the grounds for divorce may not necessarily determine child custody or how finances are divided, however, it may play a role. Additionally, the divorce process may be slowed when one party does not consent to the divorce or agree to the grounds. An experienced divorce attorney will help you weigh all of these consideration.
Divorce Issues
Divorce issues are also known as settlement terms. These can include such items as:
Division of Assets
Distribution of Debts
Child Custody
Spousal Support
Child Visitation
Child Support
These topics can become very complicated, depending on your situation. The length of the marriage and the age of the children are just a couple of the factors that can make a divorce complex. Because emotions are involved, it is helpful to seek assistance from a qualified divorce attorney. Your divorce attorney will listen to your concerns and provide you with direction as well as answers to your concerns.
Equitable Distribution of Assets
Assets that were acquired during the marriage are considered marital property and therefore belong to both parties. As your divorce attorney will explain, there are only a few exceptions to this classification as marital property. For example, gifts, inheritance, and property obtained prior to the marriage are typically excluded from marital property rules. Those with a large number of assets or a high net worth will need to be particularly careful when working out divorce terms. If you own a home you will need to make decisions on how to divide it. You may opt to sell the home or one party may choose to buy the other out. These and other choices may be reviewed with help from your divorce attorney.
Children and Divorce
Divorce has a lasting impact on children that can follow them throughout their lives. For this reason it is essential to consult with a divorce attorney who will help you make decisions based on what is best for the children. In fact, family court judges will always make their final recommendations only after determining the best option for the kids involved. There are two types of custody that include physical and legal. Legal custody allows parents to make important decisions for their children including those about education, health, and religion. Physical custody means where the child resides. Many parents today choose joint custody, also known as shared parenting. Typically, the children live most of the time with one parent, called primary custodial parent. The other parent generally provides child support. Your divorce attorney will help you understand the various options that are available.
How to Resolve Disagreements
It is helpful to try to keep the proceedings as amicable as possible. However, sometimes this is just not possible. The courts have provided procedures for when couples are unable to come to an agreement as to the major settlement terms of a divorce. Mediation may be requested by your divorce attorney if you and your spouse cannot resolve your differences alone. While mediation may be necessary, it is often a last resort. If you feel that your divorce will be difficult or is stalled due to disputes, a skilled divorce attorney is often able to assist in resolution.
Getting the Divorce