Family Law Attorney
Skilled family law attorney.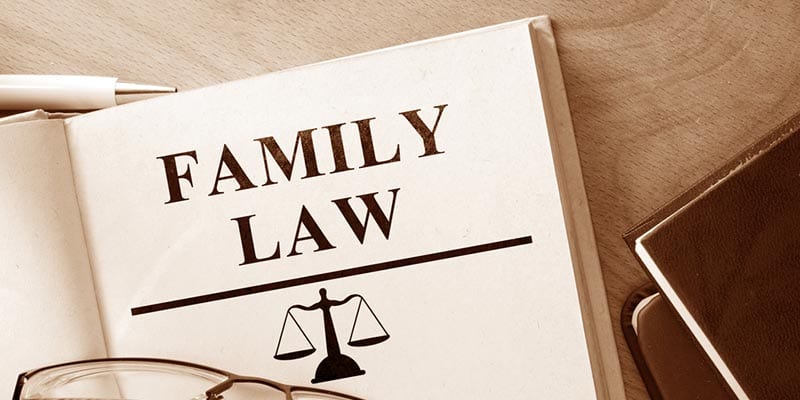 Skilled Family Law Attorney
Your family is the single most important thing in your life. Decisions and options that involve the family have long-term effects. The choices you make are likely complex and can be very emotional. It is helpful to have assistance from a compassionate family law attorney when you are facing difficult situations. The attorneys at Johnson & Johnson, Ltd. are experienced in all matters pertaining to family law. We have the expertise to help guide you through any situation in order to do what is best for you and your family. Choose a family law attorney at one of our several law office locations:
Common Family Law Matters
A family law attorney is able to handle all types of legal matters. The most common family legal action is divorce. However, there are many other family law issues that may require legal expertise including:
Adoption
Annulment
Child Custody
Child Removal
Child Support
Domestic Violence
Domestic Partnerships
Grandparent Rights
Guardianships
Legal Separation
Paternity
Prenuptial Agreements
Spousal Maintenance
Visitation
These and other issues often require help from an experienced family law attorney. For example, you may need assistance in learning more about how to handle court actions. Get the legal answers to your important questions so you can make intelligent decisions as you move forward.
Resolving Complex Legal Issues
Family legal situations can be complex and require a resolution that will be effective for everyone concerned. Your short term and long term health, happiness, and well-being are of utmost importance. A skilled family law attorney understands complicated situations and works to ensure that the best solution is accomplished while protecting your rights. When family circumstances become acrimonious your attorney has the ability to help diffuse the problem and restore peace in order to resolve problems. Count on your family law attorney to handle your case with the privacy and professionalism you deserve.
Handling Personal Legal Matters
Family legal matters are your own business and must be kept private. A skilled family law attorney takes steps to protect your case while providing you with the options that are available. Some issues may require help from the police. For example, if you are in an abusive situation you must first ensure your safety and seek a protective order from the court. A family law attorney will assist you by answering your questions and guiding you through the process necessary in your case. Remember that your safety and the safety of your children is the first priority.
Divorce and Separation
Divorce is the most common type of legal matter that is handled by a family law attorney. Many concerns must be addressed as part of the divorce process. The major divorce settlement terms include asset and debt distribution, child custody, and support. The court encourages couples to work through differences to attain a settlement that is agreeable to both parties. This can be more easily achieved with help from your lawyer. Your attorney is on your side and will always offer you options that are in your best interest. Each case is different, so an experienced family law attorney is necessary to provide leadership during this trying time.
Child Custody, Guardianship, and Visitation
Children need the love and support from as many family members as possible. Divorce or separation of families often makes it difficult for parents or grandparents to spend time with the kids. Child custody, guardianship, and visitation rights must be settled and agreed to, often with help from family court. While a judge will often make the final ruling, it is imperative that adults work to find a suitable solution that is in the best interest of the children. A skilled family law attorney understands the sensitivity of these types of problems and will work with you to get a resolution that is best for you and your family.
Answers to Difficult Family Questions
Families often face many complicated questions and must make important decisions. Before you make decisions that will impact your family, consult with a qualified family law attorney. Your attorney will answer all your questions and evaluate your matter to determine the choices that are available. Every choice may have both positive and negative consequences, which must be weighed before a decision can be finalized. With the information available to you and the help of your family law attorney, it will be much easier to determine the direction to take.
Experienced Guidance
When you are going through a family crisis or problem it may be difficult to think clearly. It is helpful to accept guidance from a lawyer who focuses in family law. While each case is different, there are many similarities in family issues that a family law attorney will be familiar with. Many years of experience working with complex legal cases is what sets Johnson & Johnson, Ltd. apart from other law firms. We are a law firm of passionate litigators with the dedication needed to assist our clients every step of the way. Regardless of your situation, we are here to provide you with the help, support, and expert legal help you deserve.
Choose a Leading Family Law Attorney
As a leading Illinois family law firm, Johnson & Johnson, Ltd. has years of experience working with all types of legal issues regarding the family. Our compassionate team is here to support you and assist you throughout the legal process. We know that this may be a stressful time for you so we try to make things as easy as possible. We have legal offices conveniently located in Chicago, Homewood, Joliet, and Orland Park to serve your needs. Contact us today to schedule a consultation with a family law attorney.
We have three law office locations throughout the South Chicagoland and Joliet areas.
Homewood Law Office
920 W 175th St Ste 5, Homewood, IL 60430
708.799.3100
Orland Park Law Office
16536 S 106th Ct, Orland Park, IL 60467
708.349.8900
Joliet Law Office
15 W Jefferson St Ste 100, Joliet, IL 60432
815.723.8800
Address: 920 W 175th St Ste 5, Homewood, IL 60430
Phone: 708.799.3100
Business Hours: 8:30a–5:00p M-F
Address: 16536 S 106th Ct, Orland Park, IL 60467
Phone: 708.349.8900
Business Hours: 8:30a–5:00p M-F
Address: 15 W Jefferson St Ste 100, Joliet, IL 60432
Phone: 815.723.8800
Business Hours: 8:30a–5:00p M-F
The Law Offices of Johnson & Johnson, Ltd. handles legal matters throughout the State of Illinois.
The firm's attorneys represent clients from many locations, including, Alsip, Blue Island, Bolingbrook, Channahon, Chicago, Chicago Heights, Crest Hill, Crestwood, Elwood, Frankfort, Homer Glen, Homewood, Joliet, Lemont, Lockport, Manhattan, Midlothian, Minooka, Mokena, Morris, New Lenox, Oak Forest, Oak Lawn, Orland Park, Palos Hills, Palos Park, Plainfield, Romeoville, Shorewood, South Holland, Tinley Park, Worth, and more.
We serve Cook County, DuPage County, Grundy County, Will County, and more.