Bankruptcy Attorney
Experienced bankruptcy attorney.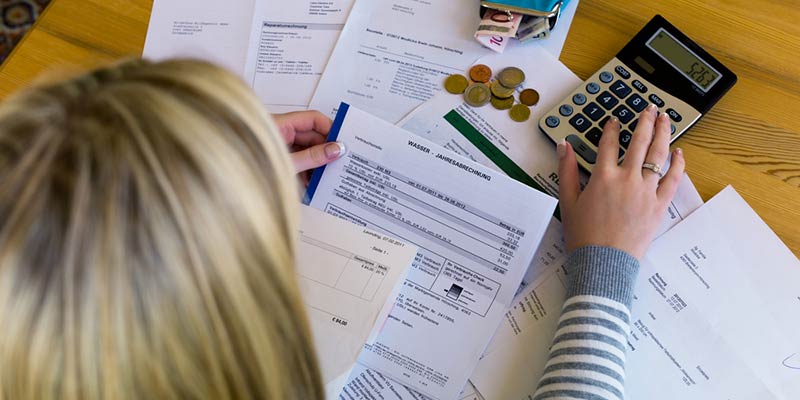 Experienced Bankruptcy Attorney
Money problems can happen to everyone. When financial troubles occur you may feel as though you have no options and this causes a lot of stress. Theses burdens can bring tremendous pressure to every aspect of your life, including your relationships, your job, and your family. Regardless of the situation, there are many alternatives open to you. The first step is to discuss your finances with a qualified bankruptcy attorney. A skilled bankruptcy attorney can review the details of your finances and assist you in determining the available choices and the impact of them. The bankruptcy attorneys at Johnson & Johnson, Ltd. are experienced in all matters pertaining to bankruptcy. Choose a bankruptcy attorney at one of our several law office locations:
About Bankruptcy
Bankruptcy may be the best choice for those who are in dire financial straits. If you are in debt, are having trouble paying your bills, or your home is in foreclosure, bankruptcy may be a good way to resolve these difficulties. Bankruptcy is a legal procedure that allows you to resolve your debts and essentially get a fresh financial start. There are two main types of bankruptcy utilized by individuals. These include chapter 7 bankruptcy and chapter 13 bankruptcy. A qualified bankruptcy attorney will help you learn more about bankruptcy and the differences between chapter 7 bankruptcy and chapter 13 bankruptcy.
Chapter 7 Bankruptcy
As your bankruptcy attorney will explain, chapter 7 bankruptcy provides a complete liquidation of your assets and repayment of your debt. This type of bankruptcy is know as a "fresh start" and is useful if you are not working or are otherwise unable to make regular payments on a portion of your debt. In this type of proceeding, your major assets, that are not exempt, will need to be sold and the proceeds will be provided as payment to people and companies to whom you owe money. Once the bankruptcy is complete you will be able to start rebuilding credit.
Chapter 13 Bankruptcy
Chapter 13 bankruptcy is know as a reorganization and is often a better solution for those who are employed and are able to make regular payments toward a portion of their debt. In chapter 13 bankruptcy, debts are typically consolidated so that you have one monthly payment that you can afford. In many cases, you will be able to keep your home, vehicle, and personal property. A chapter 13 bankruptcy allows you to get a new financial beginning, and you will be able to begin to establish new credit. If you are unsure about which type of bankruptcy to file, do not worry, a reputable bankruptcy attorney will work with you to determine the best option in your specific case.
Is Bankruptcy Right For Me?
Every situation and financial situation is unique so it is important to thoroughly review your finances with a bankruptcy attorney. There are both pros and cons to filing bankruptcy and these must be taken very seriously. Bankruptcy will remain on your record for a period of time, so it is essential to know the extent of the benefits it will provide you before you file. If you are feeling a lot of stress due to financial problems, rest assured that filing bankruptcy may be able to give you some fast relief. You will once again be able to rest easy knowing that you are no longer in severe debt. While this is an important decision, it is one that can be made with much more confidence with the help of a bankruptcy attorney.
Filing for Bankruptcy
While filing for bankruptcy is not difficult, there are many situations that can make the process more complex. For example, part of the bankruptcy process may include some consumer financial planning training. For this reason, it is best to consult with an experienced bankruptcy attorney. You certainly do not want to make any mistakes when it comes to this important filing. Your bankruptcy attorney knows the current laws and will review your information to assist in giving you an accurate assessment of how to proceed.
What to Expect with Bankruptcy
Many people who file for bankruptcy report an immediate feeling of relief. Debtors can no longer harass you for payments so you will no longer have to put up with annoying phone calls and letters. As soon as you file for bankruptcy, your money problems will begin to resolve and as a result you will be probably feel as though a terrible weight has been lifted. Soon, you will be able to start rebuilding your credit and essentially get a new chance. While bankruptcy is on your credit record, it shows that you have taken responsibility for your debts and have moved forward in resolving them.
Working with a Bankruptcy Attorney
The first place to start when considering bankruptcy is to speak with a bankruptcy attorney. It is necessary to gather your financial information to allow for a thorough review of where you stand. This includes bank accounts, mortgage information, loans, credit card statements, and any other documents that contain financial data. Your bankruptcy attorney will be able to look at your documents and answer any questions you may have. This will put your mind at ease with an understanding of the process. However, once you have chosen to move forward with bankruptcy, you will need to take steps to ensure that you do not get into financial problems again.
Choosing a Bankruptcy Attorney
Johnson & Johnson, Ltd. is a team of dedicated bankruptcy attorneys with experience in bankruptcy matters. We understand the complex bankruptcy laws and know how to guide you to a suitable resolution that will help you improve your finances and get a fresh start. Our competent bankruptcy attorneys look at all the factors to assist in determining the best way to proceed. Contact us today to schedule a consultation with a bankruptcy attorney.
We have three law office locations throughout the South Chicagoland and Joliet areas.
Homewood Law Office
920 W 175th St Ste 5, Homewood, IL 60430
708.799.3100
Orland Park Law Office
16536 S 106th Ct, Orland Park, IL 60467
708.349.8900
Joliet Law Office
15 W Jefferson St Ste 100, Joliet, IL 60432
815.723.8800
Address: 920 W 175th St Ste 5, Homewood, IL 60430
Phone: 708.799.3100
Business Hours: 8:30a–5:00p M-F
Address: 16536 S 106th Ct, Orland Park, IL 60467
Phone: 708.349.8900
Business Hours: 8:30a–5:00p M-F
Address: 15 W Jefferson St Ste 100, Joliet, IL 60432
Phone: 815.723.8800
Business Hours: 8:30a–5:00p M-F
The Law Offices of Johnson & Johnson, Ltd. handles legal matters throughout the State of Illinois.
The firm's attorneys represent clients from many locations, including, Alsip, Blue Island, Bolingbrook, Channahon, Chicago, Chicago Heights, Crest Hill, Crestwood, Elwood, Frankfort, Homer Glen, Homewood, Joliet, Lemont, Lockport, Manhattan, Midlothian, Minooka, Mokena, Morris, New Lenox, Oak Forest, Oak Lawn, Orland Park, Palos Hills, Palos Park, Plainfield, Romeoville, Shorewood, South Holland, Tinley Park, Worth, and more.
We serve Cook County, DuPage County, Grundy County, Will County, and more.