Orland Park Bankruptcy Attorney
Skilled Orland Park bankruptcy attorney.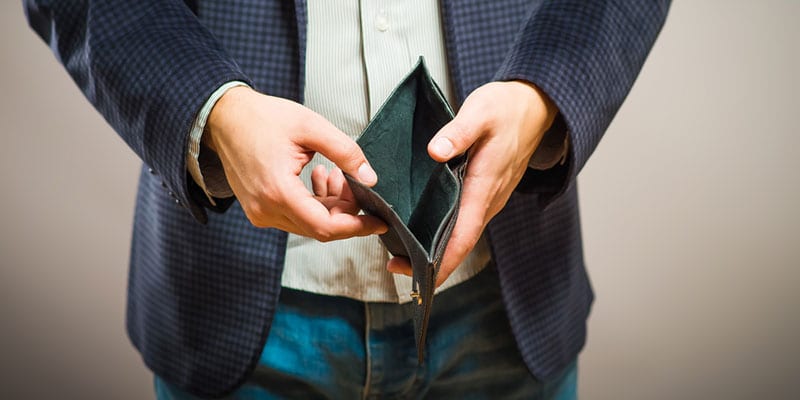 Skilled Orland Park Bankruptcy Attorney
Financial problems create one of the most stressful situations you may face in your life. When you have money difficulties it can feel like your whole life is falling apart. Do not let finances get you down. One option to consider is to speak to an Orland Park bankruptcy attorney and file for bankruptcy. Bankruptcy is a legal process where the court discharges debts, releasing you from future personal liability. After it is complete, debtors are not obligated to make repayments on debts that have been discharged.
Bankruptcy is a way to get a new start and gain control over your life again. If you are considering this route, you likely have many questions. The sooner you speak with an Orland Park bankruptcy attorney, the sooner you will be able to get your finances back on track. The skilled bankruptcy attorneys at Johnson & Johnson, Ltd. will help you get the process started.
Understanding Bankruptcy
Filing for bankruptcy will put an end to harassing phone calls and threatening letters from debt collectors. When you file bankruptcy your debts have been handled legally and debtors can no longer come after you to collect their money. It will often stop foreclosure and repossessions. Instead, a plan is implemented whereby the debts are resolved, often through debt consolidation efforts.
Bankruptcy can be a complex process. There are some pros and cons to filing for bankruptcy. People need to come to a full understanding of the potential benefits in order to make the decision to move forward with filing for bankruptcy. One of the best ways to learn more about your options is by meeting with a reputable Orland Park bankruptcy attorney. The sooner you take action, the sooner your debt problem will begin to get resolved and you will remove the financial stress in your life.
Bankruptcy Overview
There are different methods of filing for bankruptcy. The two most common types of consumer bankruptcy are chapter 7 and chapter 13. Bankruptcy is a good way to get a fresh start, however, it will remain on your financial history for a period of time. Bankruptcy typically helps you begin to restore your credit score and you will soon be able to establish new ongoing credit over time. There are different types of bankruptcy filing plans available for individuals and companies. The first step is to consult with a dedicated Orland Park bankruptcy attorney.
Types of Bankruptcy
There are two main types of individual bankruptcy including chapter 7 and chapter 13. Both types are able to provide some financial relief, however, there are some differences between these two types of bankruptcy.
Chapter 7 – This type of bankruptcy provides for a complete and immediate financial fresh start through the liquidation of assets and repayment to debtors.
Chapter 13 – This type of bankruptcy is a method that allows consolidation of current debts with a repayment plan that will last up to 5 years.
If you are currently employed with regular income you may be eligible for chapter 13 bankruptcy. If you are unable to provide payments you will likely need to choose a chapter 7 bankruptcy. Both types will provide immediate relief and put an end to financial repayment worries. Moving forward, you will need to begin anew to establish better credit. An Orland Park bankruptcy attorney will help you chose the bankruptcy that is right for you.
How to File for Bankruptcy
The first step towards bankruptcy is to determine which type of filing is best for your situation. You must provide information regarding all of your debt. You may have some questions about the process. You will be able to have all your questions answered by an Orland Park bankruptcy attorney. Your lawyer will work with you to complete the necessary forms and file the legal bankruptcy documents. Once the documents are filed your debtors are no longer allowed to contact you for any further payments.
Consult with an Orland Park Bankruptcy Attorney
The team at Johnson & Johnson, Ltd. has the experience necessary to get you through bankruptcy and on with your life – it's what we do! Our compassionate attorneys are available to answer your questions and give you the options that are available. We handle every aspect of your bankruptcy to help you create a financially stable future for you and your family. Contact us today to schedule a consultation with an Orland Park bankruptcy attorney.
Orland Park Law Office
16536 S 106th Ct, Orland Park, IL 60467
708.349.8900
Orland Park Law Office
Address: 16536 S 106th Ct, Orland Park, IL 60467
Phone: 708.349.8900
Business Hours: 8:30a–5:00p M-F