Orland Park DUI Lawyer
Experienced Orland Park DUI lawyer.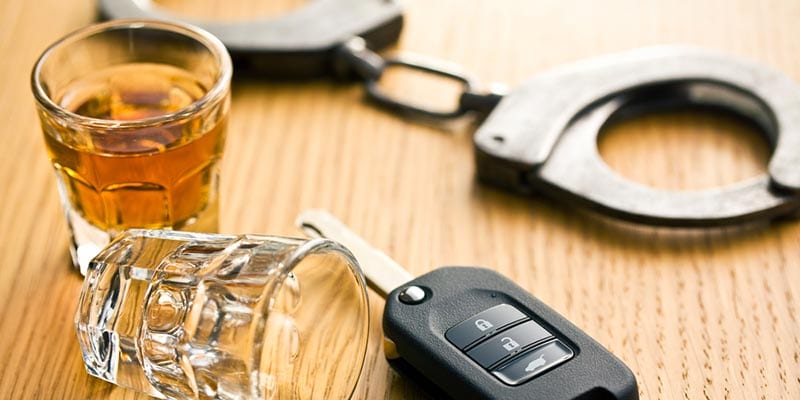 Experienced Orland Park DUI Lawyer
Driving under the influence (DUI) is a serious charge that one should not take lightly. If you or a family member have been charged with DUI, seeking immediate help from an experienced Orland Park DUI lawyer is important. Your attorney will begin to assist you as soon as you are charged. In fact, the sooner you get your lawyer involved, the better the outcome will likely be. Johnson & Johnson, Ltd. provides high-quality legal representation for those facing DUI charges, as well as other traffic law matters.
DUI in Illinois
In Illinois, the legal drinking limit is 0.08% blood alcohol concentration (BAC). If the police have stopped you, you may be asked to take some initial field sobriety tests (FSTs). Examples of these FSTs include standing on one leg, walking a straight line, and reciting the alphabet. After these preliminary tests, the police officer may request that you submit to a breathalyzer, urine, or blood test to determine your BAC. Keep in mind that driving under the influence also applies to impairment for other reasons, including drug use. An experienced Orland Park DUI lawyer is knowledgeable in all the different types of driving under the influence.
Implied Consent
Illinois has an implied consent law in place. This means that you agree to submit to BAC testing by getting behind the wheel of a vehicle. If you refuse to take a BAC test, then your license may be suspended for additional time. The Illinois Secretary of State governs the suspension and reinstatement of your driver's license. Further, the fact that you refused can be used against you in your DUI court case. You have the right to speak to your lawyer, so contact a knowledgeable Orland Park DUI lawyer immediately.
Negative Impact of DUI
A DUI conviction can have a lasting negative impact on your life. In some cases, you may have your driver's license suspended for a period of time. You may also face penalty fees, community service, DUI-related classes, and possibly jail time. Those who have multiple DUI convictions may also have their license revoked or may be required to utilize a breath alcohol ignition interlock device (BAIID) as a license reinstatement condition. Because of the harmful lifelong impact of a DUI conviction, is it best to consult with a reputable Orland Park DUI lawyer as soon as possible after the arrest.
DUI Penalties
There are many possible penalties that a driver may face if found guilty of DUI. The penalties are determined in part by the circumstances of the situation. When the driver's BAC is extremely high, when the driver has had previous DUI convictions, and whether there were any injuries or damages that occurred may make the penalties more serious. Some of the consequences for a conviction of driving under the influence include:
Revocation of driver's license
Fines and court costs
Jail time
Community service
Probation
Vehicle impoundment
Participation in programs
A qualified Orland Park DUI lawyer will fight on your behalf to achieve consequences with the least possible negative impact on your life.
Fighting DUI Charges
It is important to remember that a charge of DUI does not mean that you have been found guilty. An experienced Orland Park DUI lawyer will take the matter seriously and determine the best way to defend the charges. Every aspect of your DUI will be analyzed, including the initial traffic stop, any field sobriety test performed, and any other issues pertaining to the charges. Additionally, the actual BAC testing will be investigated to ensure that the results' testing and analysis were performed properly.
Choosing a Skilled Orland Park DUI Lawyer
DUI charges are severe and may impact your family for many years to come. It is essential that you choose an Orland Park DUI lawyer with the expertise and skill necessary to handle your situation. If you are facing drinking and driving charges, you need to trust that your attorney will protect you. Count on the experienced attorneys at Johnson & Johnson, Ltd. to work hard to resolve your situation properly. We know how to handle DUI cases to get the best possible results. We are dedicated to making sure that your case is handled professionally. Contact our firm today.
Orland Park Law Office
16536 S 106th Ct, Orland Park, IL 60467
708.349.8900
Orland Park Law Office
Address: 16536 S 106th Ct, Orland Park, IL 60467
Phone: 708.349.8900
Business Hours: 8:30a–5:00p M-F