Orland Park Law Office
An Orland Park law office in Cook County, Illinois.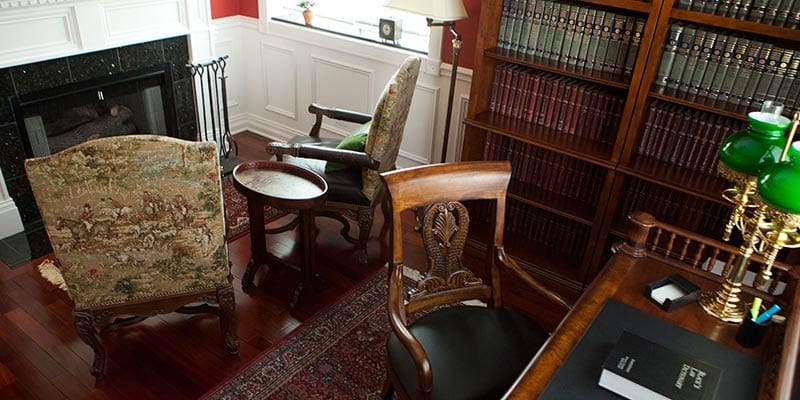 Orland Park Law Office Overview
We are an established Orland Park law office and have been providing excellent legal services since 1978. We have an Orland Park law office located in Orland Park, Illinois. Our Orland Park law office is located in the Winterset Office Park on the northeast corner of 167th Street and 108th Avenue.
The qualified legal team at our Orland Park law office is focused on offering the best possible litigation strategy to resolve your case efficiently and effectively. At our Orland Park law office, we take pride in giving each client the time and energy required and are always available to answer your questions.
Experienced Attorneys Serving the Orland Park Area
At our Orland Park law office we focus in several areas of the law including:
Legal issues can be complex and stressful. We work with our clients to guide them through the difficult legal and emotional process. Our seasoned attorneys are trained in a variety of practice areas to assist our clients who may have multiple legal issues. Each and every case is important to us and for more than 35 years we have been helping people get excellent results. We are an Orland Park law office offering dedicated, caring support to our clients.
Divorce can be an emotionally difficult time for families. If you have made the decision to end your marriage, you need help from a reputable Orland Park law office. A skilled Orland Park divorce attorney will begin to help you put the pieces back together and guide you through the legal process to end your marriage. Your lawyer will answer any questions you may have and help you resolve disputes for a fair settlement that will always be in your best interest.
Some of the most common settlement terms that must be resolved out include the distribution of assets, assignment of debts, maintenance, child custody, and child support. Whether going through a simple or complex divorce, it is essential to have an Orland Park divorce attorney with expertise on your side to guide you through these and other issues of a divorce settlement for a peaceful and stress-free resolution. A skilled Orland Park divorce attorney from an Orland Park law office knows how to handle the many concerns that arise during a divorce, or during a post divorce modification proceeding, and will ensure that your rights are always protected.
Driving under the influence (DUI) is a serious offense, and one that comes with harsh penalties. If convicted of a DUI charge you may be facing fines, license suspension, community service, and even jail time. If you or a loved one has been charged with a DUI it is necessary to seek help as soon as possible from an Orland Park law office with expertise in handling DUI cases. You can fight a DUI charge successfully with the help of a knowledgeable Orland Park DUI lawyer.
When you hire an Orland Park DUI lawyer form our Orland Park law office to handle your DUI, we review your situation from the beginning to determine the best defense. We work to get your charges dropped or reduced and help you get your driving privileges back. Every case is different, and we devote the time needed to ensure that you get the best possible outcome.
Financial difficulties can cause stress and make life difficult for you and your family. If you are behind on bills, have outstanding payments that you cannot make, or are struggling with a potential foreclosure, take action today. Our Orland Park law office provides complete bankruptcy services. Let a trained Orland Park bankruptcy attorney assist you in resolving your money problems for good.
There are two main types of individual bankruptcy to consider: chapter 7 bankruptcy and chapter 13 bankruptcy. An Orland Park bankruptcy attorney will analyze your financial circumstances and assist you in determining the best type of bankruptcy to file. After filing bankruptcy, you will get immediate relief and will no longer be harassed by debt collectors. Many times, an Orland Park bankruptcy attorney from our Orland Park law office can help you keep your car and even your home and other assets.
Accomplished Orland Park Law Office
Our lawyers are dedicated to providing compassionate, talented legal representation in our areas of expertise. The reputable attorneys at Johnson & Johnson, Ltd. are here to help you achieve successful results. We have several convenient locations, including our Orland Park law office. Count on us for quality legal help from passionate and caring attorneys. If you are in need of legal assistance, contact us for a consultation.
Orland Park Law Office
16536 S 106th Ct, Orland Park, IL 60467
708.349.8900
Orland Park Law Office
Address: 16536 S 106th Ct, Orland Park, IL 60467
Phone: 708.349.8900
Business Hours: 8:30a–5:00p M-F