Orland Park Debt Division Lawyer
Experienced Orland Park debt division lawyer.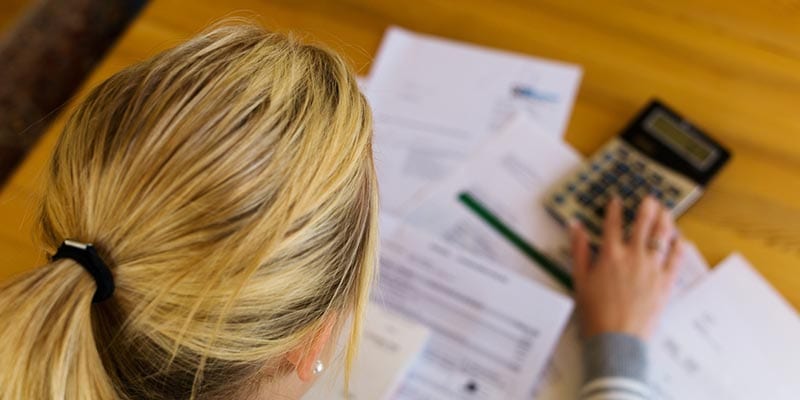 Experienced Orland Park Debt Division Lawyer
One of the most difficult areas of a divorce settlement is often debt distribution. In Illinois, assets as well as debts are generally divided equitably between both partners. When it comes to finances, couples may have many disagreements as they try to resolve the major terms of their divorce. An experienced Orland Park debt division lawyer is necessary to assist in resolving these types of issues and diffusing a potentially negative situation. The skilled family law attorneys at Johnson & Johnson, Ltd. understand these concerns and help to resolve issues favorably.
Types of Debt
There are many types of debt that may occur in a marriage. Some debts are large, such as a home mortgage, while other debts may be relatively small, like a credit card balance. Some of the most common types of debt include:
Home Mortgage
Credit Cards
Vehicle Loans
Business Loans
Home Equity Lines of Credit
It is important to evaluate both assets and debts when discussing divorce settlement terms. Debt can be a complex concern because the length of the debt, the amount owed, and the payments made may all come under scrutiny when dividing them between partners. Talk to a knowledgeable Orland Park debt division lawyer to assist in determining your debts.
What to Do About Debt
While you can't help resolve your debt immediately you can do some things to help assure that you will get the best possible results. If you have decided to separate or divorce you will want to immediately get information about all of your accounts. Receive printouts of current statements that include the most recent charges as well as payments. This will help to protect you should your spouse begin to make additional charges on your joint accounts. It is helpful to discuss your finances with an Orland Park debt division lawyer to ensure that your debts are properly allocated.
Resolving Debt Disagreements
Finances are certainly one of the most complex issues in a divorce and one that evokes a lot of emotion. Even a very amicable divorce can turn acrimonious because of disagreements over money. Arguments over marital debts are not uncommon and often can be a sticking point in a divorce proceeding. To avoid problems, it is best to choose an Orland Park debt division lawyer with negotiation expertise. A practiced lawyer will understand the best way to diffuse difficult problems before they stall the divorce. Couples who have been married a long time may have complex finances. Couples who have not been married a long time may still have complicated debts which need to be sorted out before the divorce can be settled.
Complex Debt Issues
Some couples may have very complicated finances. For example, a mortgage that is upside down, business debts, or large credit card bills can make the situation more difficult to resolve. Other issues may also confuse debt allotment such as one spouse who has created a large debt due to gambling. If these problems occur they can make dividing debt more difficult. The best solution is to speak with an Orland Park debt division lawyer with expertise working through these types of intricate situations. Your lawyer will work hard to make sure that you are only responsible for your own share of the debt that has been incurred during the marriage.
Consult with an Orland Park Debt Division Lawyer
Difficult and complex financial issues require help from a legal team with the experience and training to handle these problems. One of the best things you can do is get legal guidance from an Orland Park debt division lawyer as soon as possible. This will help prevent any further debts from occurring. After your divorce you will be able to get credit in your own name rather than as a joint account. The skillful lawyers at Johnson & Johnson, Ltd. confidently review your debts and ensure that your legal financial liabilities are fair. Contact our legal team to schedule an appointment.
Orland Park Law Office
16536 S 106th Ct, Orland Park, IL 60467
708.349.8900
Orland Park Law Office
Address: 16536 S 106th Ct, Orland Park, IL 60467
Phone: 708.349.8900
Business Hours: 8:30a–5:00p M-F