Orland Park Mediation Attorney
Experienced Orland Park mediation attorney.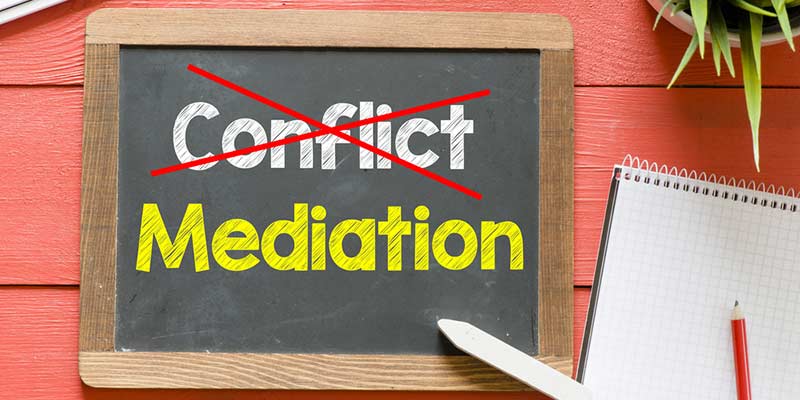 Experienced Orland Park Mediation Attorney
Divorce is never easy and it can be an emotionally difficult and stressful situation for families. When a divorce or custody dispute becomes hard or complex, any sort of problem could stall the process. Sometimes an Orland Park mediation attorney is necessary to provide support, guidance, and resolution to resolve the problems. At Johnson & Johnson, Ltd. our attorneys are skilled in mediation and negotiation techniques.
Divorce Settlement Terms
No two divorces are the same. Each couple brings issues and requirements that are unique to their own marriage. Every couple divorcing does need to try to resolve the major divorce settlement terms. The most common settlement terms include:
Couples often begin the divorce amicably, however, as the process continues there are often disagreements regarding the settlement terms. These disagreements may become so difficult to resolve that they postpone the divorce process completely. When this occurs, one option is to seek help from an Orland Park mediation attorney.
What is Mediation?
Mediation is professional help with resolution of difficult problems that may arise regarding the terms of a divorce. Before the divorce can become completed the couple must be able to agree to the most basic of terms. A mediator is specially trained to work with couples in resoling these types of difficult situations. The goal of the mediator is to assist couples in coming to an agreement. This often requires both parties to make some compromises. An Orland Park mediation attorney is skilled in helping couples get resolution to these difficult problems so the divorce can proceed.
Mediation to Resolve Problems
When a divorce or child custody situation comes to a standstill because couples cannot come to agreement, the best solution may be mediation. Mediation can make the process shorter and facilitate an agreement that is acceptable to both parties. This can often result in a faster and less costly process than typical litigation. While litigation could take months, mediation may resolve the situation in a much shorter period of time. Thus, the process can move forward and the family can get back to normal as quickly as possible. Electing to utilize an Orland Park mediation attorney will certainly be of benefit to everyone involved, especially if the divorce has become hostile or unfriendly.
The Mediation Process
Mediation is often the most viable way to move the divorce forward when couples are not in agreement. Mediation is completely confidential and discussions during mediation are not allowed in court proceedings. For this reason, mediation offers a unique way to discuss problems. Both parties are able to make their desires known and often this helps to open up lines of communication. An Orland Park mediation attorney assumes a neutral position and will facilitate discussions without judgment.
How Mediation Helps
While mediation is not necessary in all divorces, it is often a useful tool in resolving difficult or unique situations. Sometimes the process is moving along well until some particularly complicated or emotional discussions are required. It is then that communication may break down or one party may dig his or her heels in on a certain issue. Often, just a few sessions with an Orland Park mediation attorney are all that are required to open up talks between parties. Mediation is completely confidential, so a party may say something without fear of it being used against them later.
Choose an Experienced Orland Park Mediation Attorney
When a divorce is likely to become problematic, it may be helpful to seek help from an attorney with experience in divorce and mediation. A qualified Orland Park mediation attorney understands the process and is skilled at resolving contentious divorce issues. Choose a lawyer with experience in both family law and mediation. The compassionate attorneys at Johnson & Johnson, Ltd. are here to represent your needs and protect your rights throughout the mediation process. Contact our firm today to schedule a consultation.
Orland Park Law Office
16536 S 106th Ct, Orland Park, IL 60467
708.349.8900
Orland Park Law Office
Address: 16536 S 106th Ct, Orland Park, IL 60467
Phone: 708.349.8900
Business Hours: 8:30a–5:00p M-F