Joliet Family Law Lawyer
Experienced Joliet family law lawyer.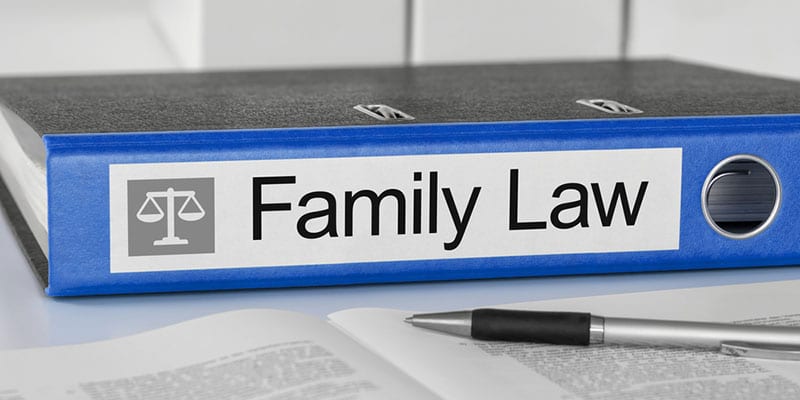 Experienced Joliet Family Law Lawyer
Your family is the most important group of people in your life. When family issues require legal action, they need to be handled properly. It is essential to seek help from an experienced Joliet family law lawyer to assist you with your legal needs. Whether you are divorcing, adopting, seeking child custody or guardianship, or have domestic abuse problems, it is time to talk to the experienced lawyers at Johnson & Johnson, Ltd. Family problems and questions can often be very emotional and can cause a lot of stress in your life. Do not wait, talk to a Joliet family law lawyer to learn how to move forward.
Issues of Family Law
Family law is an area that includes a wide variety of subjects that affect families. The issues can become very complex, and because they involve those closest to you, are often emotionally charged. A Joliet family law lawyer will assist you in all of these matters including:
Prenuptial and Postnuptial Agreements
Legal Separation
Domestic Partnerships
Child Custody Matters
Adoption
Guardianship
Child Visitation
Spousal Maintenance / Alimony
Grandparent Rights
Domestic Abuse
These important issues are not only family matters, but are also legal issues which may be hard to resolve. You likely have many questions and concerns that can be answered by your Joliet family law lawyer.
Divorce
Divorce is never easy, however, if you have decided to end your marriage, the next step is to talk to a Joliet family law lawyer. There are many things to consider including divorce settlement terms that distribute assets and allow for the needs of the children. Your attorney will be available to assist you during this difficult time and relieve some of the stress that likely comes from the unknown. With a caring lawyer, your rights will be protected and your family will be able to move forward as quickly as possible.
Child Custody, Paternity, and Support
Child custody is a complex situation that impacts the life of your child as well as everyone in the family. Child custody, paternity, and support are determined through the examination of many factors and are often complex. Meet with a knowledgeable Joliet family law lawyer to learn more about your specific case. Every situation is different and has a unique set of circumstances. All the information will be reviewed to provide you with the options that are available in your particular instance.
Domestic Abuse and Protection
If you are facing domestic abuse or require protection, the first step is to get immediate help from the police or call 911. Once you are safe, you can take the necessary steps to get an order of protection to ensure that you will remain safe. Whether you are in need of protection against potential domestic abuse or need to defend against such charges, a qualified Joliet family law lawyer will help. This is a stressful time in your life and your lawyer will guide you through the legal process so you can rest easy.
Prenuptial and Postnuptial Agreements
If you are planning on getting married, you will want to consider getting a prenuptial agreement. As your Joliet family law lawyer will explain to you, a prenuptial agreement is a document that protects parties and provides for specific settlement terms should the union come to an end. A postnuptial agreement is similar to a prenuptial agreement except that it is created after marriage rather than before. Those who live together may need a cohabitation agreement. This document allows a way to divide up your property and assets if you split up. Keep in mind that unmarried couples are not covered through the legal system such as married couples who seek a divorce.
Adoption
Adoption is a wonderful way to form a family. However, if you are adopting a child it is necessary to seek legal help from a Joliet family law lawyer. You and your child require the protection that a legal document provides in order to make certain that the adoption is done lawfully. Whether you are adopting a child or placing a child up for adoption, legal guidance is needed. Special attention must also be given to non-traditional families to support the process and guard against future problems.
Resolving Family Legal Issues
Family issues may be complicated and stressful for everyone involved. Many of these situations cannot be easily resolved except with legal help. When legal help is required, you want to find a Joliet family law lawyer who is compassionate and cares about you and your problems while being able to resolve them. When you have a skilled Joliet family law lawyer by your side you can be assured that the matter will be taken care of in the best way possible. Your lawyer always has your best interests in mind and works hard to provide you with options that work best for you and your family.
Choosing a Joliet Family Law Lawyer
Many different family problems require assistance from a Joliet family law lawyer. The attorneys at Johnson & Johnson, Ltd. have years of experience helping clients with all types of family legal matters. We take pride in offering you our most personal service to ensure that your needs are met. Contact us today to schedule a consultation with a Joliet family law lawyer.
Joliet Law Office
15 W Jefferson St Ste 100, Joliet, IL 60432
815.723.8800
Joliet Law Office
Address: 15 W Jefferson St Ste 100, Joliet, IL 60432
Phone: 815.723.8800
Business Hours: 8:30a–5:00p M-F