Joliet Traffic Law Lawyer
Skilled Joliet traffic law lawyer.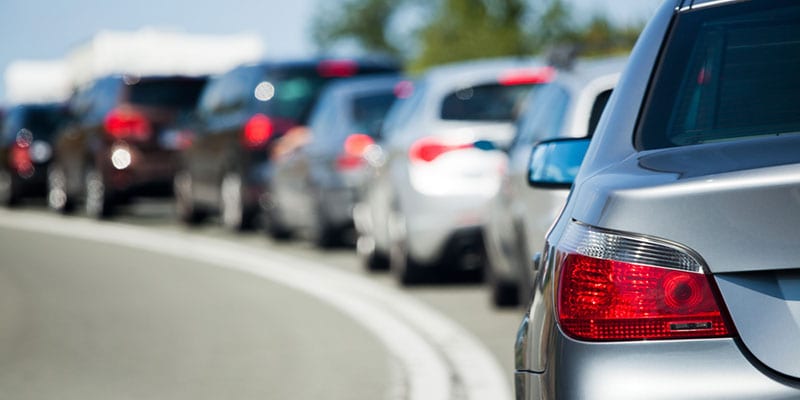 Skilled Joliet Traffic Law Lawyer
Traffic tickets are a nuisance and an inconvenience. When you receive a ticket you may not realize that there are some negative consequences that may follow. In fact, if you accumulate too many tickets on your driving record your driver's license could be suspended. Your car insurance premiums are likely going to go up as well. There is something you can do. Rather than simply paying the ticket, consider taking the matter to court. If you are going to go to traffic court, do not go it alone. Get help from a qualified Joliet traffic law lawyer to assist you throughout the process. Contact the skilled traffic attorneys at Johnson & Johnson, Ltd. to learn more about how they will assist.
Traffic Stops
A traffic stop can be a daunting experience. If you are stopped by police it is best to follow all directions and remain as calm as possible. If you do not agree with the charge you will be able to fight it in court. Do not argue with the officer, as this will usually only make matters worse. Do take note of the time of day, the location of the ticket, any posted signs, and the location of both your vehicle as well as the police car when the stop took place. Your Joliet traffic law lawyer will want to know all these important facts.
Unfortunately, it is quite common to be ticketed for more than one traffic offense at a time. For example, you may be ticketed for speeding and for improper lane change. This means that you will face two offenses at once. For this reason, it is usually best to get assistance from a reputable Joliet traffic law lawyer. In the past, drivers had to surrender their license when they received a traffic ticket. Keep in mind that the new Illinois law allows you to retain your license when a ticket is given.
Types of Traffic Tickets
If you have been driving for any length of time you know that there are quite a few different types of traffic tickets that you could receive. The reasons for traffic tickets are varied, but they all have one thing in common – the driver comes away with a potential blemish on his or her driving record. As your Joliet traffic law lawyer will explain, however, this does not have to be the case. The most common types of moving violations include:
Speeding
Improper Lane Change
Failure to Stop at a Stop Sign
Red Light Tickets
Reckless Driving
Following Too Closely
Failure to Stop for Pedestrians
Failure to Stop for a School Bus
It is important to note that very often you may get more than one ticket during a single traffic stop. Multiple tickets occur frequently when a couple of violations may have occurred. Because of this, you may want to resolve your tickets in court with help from a Joliet traffic law lawyer.
Take Your Ticket to Court
Many drivers do not understand their available options after they receive a ticket. You may opt to simply pay the ticket. In this case, you are essentially pleading guilty to the violation and it will appear on your driving record. However, you also have the choice to fight the ticket at a court hearing. The hearing allows you to present your case to a judge, or in some cases a jury as well. You do not need to just pay the ticket – many people are successful in winning in court. The best chances at success will come with the legal expertise a Joliet traffic law lawyer can provide.
How to Successfully Fight a Traffic Ticket
Traffic court can be a daunting experience, especially if this is your first ticket. You will have a much better chance of a good outcome if you hire a Joliet traffic law lawyer to represent you. Your Joliet traffic law lawyer knows how to handle these types of cases and understands the best defense to present. The Joliet traffic law lawyer will review all aspects of your case from traffic stop to ticket, to decide on how to fight it in court. If mistakes were made or problems occurred during the traffic stop there may not be enough evidence to prove that you are guilty.  In some cases, the Joliet traffic law lawyer will be able to talk to the prosecutor to resolve your case quickly. You do not need to accept a guilty plea without going to court!
An Experienced Joliet Traffic Law Lawyer Will Help
When you want to fight a traffic ticket in court you will greatly improve your chances of success with help from an experienced Joliet traffic law lawyer. Do not take the chance of having a blemish on your driving record or have your auto insurance go up. You can get a good outcome when you partner with a legal team that knows how to litigate and negotiate. Contact our firm to find out how a Joliet traffic law lawyer can help you fight your traffic ticket.
Joliet Law Office
15 W Jefferson St Ste 100, Joliet, IL 60432
815.723.8800
Joliet Law Office
Address: 15 W Jefferson St Ste 100, Joliet, IL 60432
Phone: 815.723.8800
Business Hours: 8:30a–5:00p M-F