Homewood Traffic Law Attorney
Skilled Homewood traffic law attorney.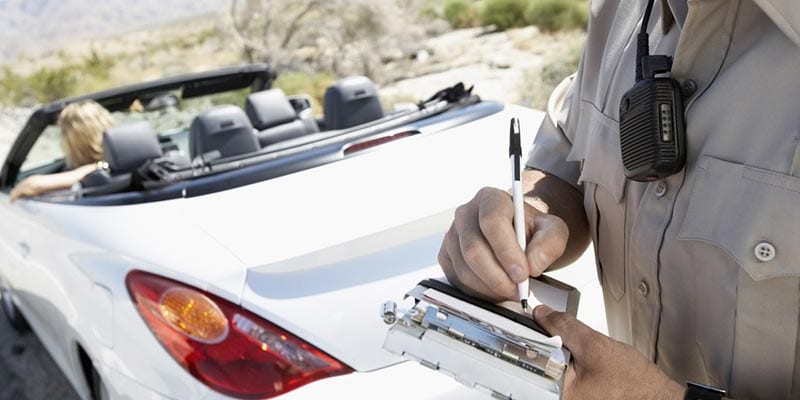 Skilled Homewood Traffic Law Attorney
A traffic ticket can happen to anyone. When it happens to you it can be not only irritating but also may have negative consequences. Too many tickets on your record can lead to a license suspension and tickets will likely cause your insurance rates to increase. There is something you can do about a ticket – fight it! It can be very beneficial to get help from a Homewood traffic law attorney. Your lawyer will evaluate your situation and assist you in providing the best possible defense. The experienced traffic lawyers at Johnson & Johnson, Ltd. have the expertise necessary to resolve your traffic tickets positively.
What to Do During a Traffic Stop
Getting pulled over for a traffic stop may be intimidating and stressful. At the very least, the stop is likely annoying. Regardless of the reason for the traffic stop the best thing to do is remain calm. Allow the officer to approach the vehicle and provide him or her with your driver's license, proof of insurance, and vehicle registration. You may not agree with the violation that you are being accused of. However, this is not the time to argue. You may dispute the ticket later, in court, with the help of a Homewood traffic law attorney. Follow directions given by the officer and be respectful.
Types of Traffic Tickets
There are many reasons why a traffic citation may be given. Thousands of moving violations are issued every day. Some of the most common driving offenses include:
Speeding
Failure to stop at a red light or stop sign
Improper lane change
Failure to have insurance
Reckless driving
Following too closely
Not stopping for a school bus or pedestrians
Very often, a vehicle is stopped for one violation and additional infractions are also ticketed. Offenses may add up quickly. Some of these charges may not be valid and you can fight them in court with the assistance of a Homewood traffic law attorney.
Fighting a Traffic Ticket
Some offenses are worse than others and the penalties may be severe. If you receive a violation you will be given the option to pay the ticket or go to court. If you pay the ticket you are essentially pleading guilty to the offense and it will go on your driving record. On the other hand, if you take the matter to court your case will be determined by a judge. Remember you are not guilty unless and until you plead guilty or are found guilty in court. Many people think that simply by showing up to court your ticket will be thrown out. This is a misnomer. In fact, the court will review your case and decide based on the evidence presented. You will do best in court when you are represented by a skilled Homewood traffic law attorney.
Choosing a Homewood Traffic Law Attorney
Traffic violations can be fought and won in court. Results have shown that the best results in court are achieved by those with legal representation. A skilled Homewood traffic law attorney understands current traffic laws and knows how to defend these charges successfully. Your lawyer will review your traffic stop with you to determine the best way to proceed. When you want the best results possible, count on the legal team at Johnson & Johnson, Ltd. to represent your case. Contact us today to schedule a consultation to review your traffic ticket and get answers to your questions.
Homewood Law Office
920 W 175th St Ste 5, Homewood, IL 60430
708.799.3100
Address: 920 W 175th St Ste 5, Homewood, IL 60430
Phone: 708.799.3100
Business Hours: 8:30a–5:00p M-F