Traffic Lawyer
Skilled traffic lawyer.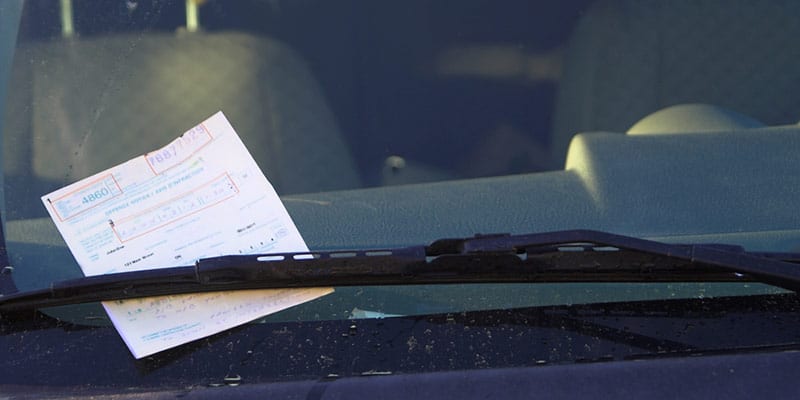 Skilled Traffic Lawyer
In addition to being annoying, traffic tickets can have negative impact on your life. For example, if you receive more than three moving violations in a one year period, your driver's license is subject to suspension. Also, your insurance rates are likely to increase after receiving a traffic ticket. In some cases, your insurance company may drop you because you are considered a high risk. As such, in many cases, it is best to fight the traffic ticket with the help from a traffic lawyer rather than simply pay the fine.
Some traffic tickets require you to appear in court. If this is the case, your traffic ticket should be clearly marked with this instruction. If you have received a traffic ticket it is a good idea to discuss the matter immediately with a traffic lawyer. The traffic lawyers at Johnson & Johnson, Ltd. are experienced in representation for all types of traffic offenses. Choose a traffic lawyer at one of our several law office locations:
Types of Traffic Offenses
Traffic tickets are issued for a large variety of traffic offenses. Traffic tickets are generally for minor moving violations, however, some traffic violations are Class A or Class B misdemeanors. If a violation is punishable with only a fine, it is a minor traffic offense. Violations that are punishable with a jail sentence are classified as misdemeanors and require a court appearance. Some of the most common traffic tickets include:
Driving Under the Influence (DUI)
Reckless Driving
Driving While Suspended
Speeding/Aggravated Speeding
Red Light Violations
Improper Lane Change
Failure to Stop at a Stop Sign
Some traffic tickets require a court appearance, so you cannot just send in a payment. Speak with a qualified traffic lawyer to assist in determining what is required and in deciding the best course of action. If you must go to court, it is best to have proper legal representation from a traffic lawyer.
Traffic Ticket Options
If you receive a traffic ticket there are several options open to you. If you have received a traffic ticket that does not require you to appear in court, you may:
Plead guilty, pay the fine, and receive a conviction
Plead guilty, pay the fine, and attend traffic safety school to prevent receiving a conviction
Plead not-guilty and request a court date
It must be noted that the option to attend traffic safety school is only available in certain circumstances. The traffic school must be recognized and you are responsible for payment. Additionally, you must complete the course in order to receive credit. If you are considering this option, you should consult with a traffic lawyer first, to learn more about this choice.
Fight a Traffic Ticket
If you have received a traffic ticket, you have the option to request a court date. If you pay the traffic ticket you are essentially admitting guilt and the traffic ticket becomes part of your driving record. Instead, choose to take the traffic ticket to court. You have the right to a hearing in front of a judge. You and your traffic lawyer will be able to present your defense to the traffic ticket. In some cases, your traffic ticket may be dismissed. This may happen if the evidence against you is not strong or if you are able to prove that you are not guilty.
Have Your Ticket Dismissed
Once you pay a traffic ticket you can no longer fight it. The best way to achieve a positive result is with the help of a skilled traffic lawyer. Your traffic lawyer will assist in defending your case and will work hard to try to have your traffic ticket dismissed. In some cases, the traffic ticket may be reduced to a lesser offense, which may carry a lower penalty. These options are possible with help from your traffic lawyer. In order to be found guilty, the case against you must be proven beyond a reasonable doubt.
Representation at Traffic Court
Traffic court is similar to criminal court. A judge will likely make the decision regarding your case. If you choose, you may opt to have a jury trial, if you request it ahead of time and pay a fee. This allows you to have your case heard by a group of jurors rather than having the judge make the determination of guilt or innocence. Regardless of which choice you make, you will almost always achieve a better outcome with help from a reputable traffic lawyer. Your traffic lawyer understands the process and knows the best way to defend the various types of traffic tickets.
Your Rights in Traffic Court
A traffic lawyer will ensure that your rights are protected in court and that you receive the best possible defense to the charges against you. Your rights include:
Right to know the charge
Right to know the penalty
Right to representation by an attorney
Right to a jury trial
Right to have witness testimony
Right to remain silent
Right to an appeal
Make sure that you understand your rights and that you utilize all resources available to you to get a fair resolution.
License Reinstatement
If your license has been suspended or revoked your situation requires special attention from a knowledgeable traffic lawyer. Your traffic lawyer may be able to help you get your license back. Sometimes the situation can be remedied prior to the first appearance. The ability to get your license back depends on the reason it was suspended. Some common reasons for suspension include financial responsibilities, failure to appear, and auto emissions. A traffic lawyer knows the process and will evaluate your case to determine how to move forward.
Choose Johnson & Johnson, Ltd.
At Johnson & Johnson, Ltd. we have the experience and expertise to take care of all your legal needs. Our qualified traffic lawyers understand the best way to represent our clients and strive to provide the high quality legal services we are known for. Contact us today to speak with a traffic lawyer to learn more about our excellent legal services.
We have three law office locations throughout the Chicagoland and Joliet areas.
Homewood Law Office
Homewood Law Office
920 W 175th St Ste 5, Homewood, IL 60430
708.799.3100
Address: 920 W 175th St Ste 5, Homewood, IL 60430
Phone: 708.799.3100
Business Hours: 8:30a–5:00p M-F
Address: 16536 S 106th Ct, Orland Park, IL 60467
Phone: 708.349.8900
Business Hours: 8:30a–5:00p M-F
Address: 15 W Jefferson St Ste 100, Joliet, IL 60432
Phone: 815.723.8800
Business Hours: 8:30a–5:00p M-F
The law firm of Johnson & Johnson, Ltd. handles legal matters throughout the State of Illinois.
The firm's attorneys represent clients from many locations, including, Alsip, Blue Island, Chicago Heights, Crestwood, Frankfort, Homer Glen, Homewood, Joliet, Lemont, Lockport, Midlothian, Mokena, New Lenox, Oak Forest, Oak Lawn, Orland Park, Palos Hills, Palos Park, South Holland, Tinley Park, and Worth.
We serve Will County, Cook County, Gandy County and more.