Chicago Child Visitation Attorney
Trusted Chicago child visitation attorney.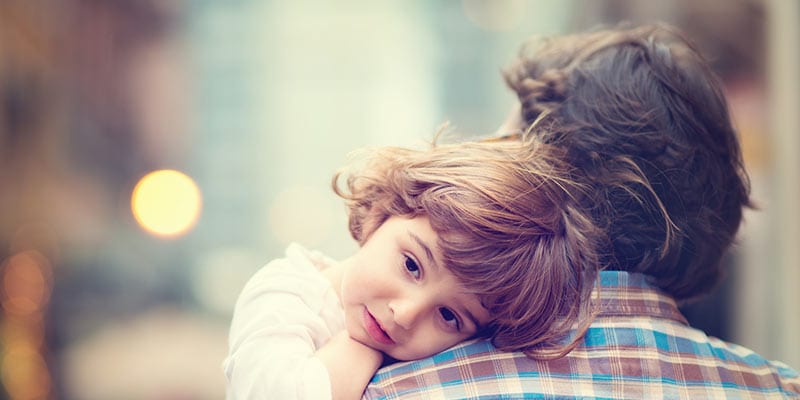 Trusted Chicago Child Visitation Attorney
One of the most emotional legal issues that involve families is child visitation. Children deserve to have their parents included in their lives and parents have rights that need to be protected. While one parent has custody of the child, visitation is the time spent with the non-custodial parent and is generally made part of a divorce or court order. The non-custodial parent is generally allowed to have reasonable visitation with their child as long as there are no extenuating circumstance to prevent it. Child visitation can be a difficult matter and often requires assistance from a qualified Chicago child visitation attorney. The Chicago child visitation attorneys at Johnson & Johnson, Ltd. have the experience and expertise to guide the situation to a successful outcome.
Parental Visitation
Every parent typically has a legal right to spend time with his or her children. These rights are protected and enforced through the legal system. Sometimes, however, parents may make visitation difficult or may deny access to the child. When this occurs, you need help from a reputable Chicago child visitation attorney. Even if a non-custodial parent is behind in child support payments it does not allow the other parent the ability to withhold access to the child. These are two separate matters and each must be dealt with through the appropriate legal channels.
Supervised Visitation
Your Chicago child visitation attorney will explain that there are some situations where supervised visitation is ordered. Supervised visitation requires a third party be present during parental visitations. Supervised and restricted visitation may be court ordered for the protection of the children. This may be necessary in cases where the court deems that the child is potentially in danger during visitation with the parent. For example, restricted supervision may be ordered when a parent has a previous DUI conviction. Supervised visitation can only be determined by a judge in family court. If you are a parent with questions about supervised visitation, then it is best to speak with a skilled Chicago child visitation attorney as soon as possible.
Unmarried Parents and Visitation
Unmarried parents are entitled to the same rights and responsibilities as married parents. However, before visitation rights can be ordered the court must first establish paternity. This can be done only through a specific procedure that is done through the family court system. The father and mother may both sign and notarize a document acknowledging paternity or paternity will need to be established using DNA testing. A skilled Chicago child visitation attorney can help you with this process. Once paternity has been legally established, the father is entitled to visit the child, assuming that there are no legal reasons opposing it. Since unmarried parents face a unique and sometime complex situation it is highly recommended that they seek guidance from a Chicago child visitation attorney.
Grandparent Visitation
Grandparents may feel overlooked when it comes to visitation of grandchildren after a divorce. Grandparents are often a big part of their grandchildren's lives and may find that they have less access to them after a divorce. However, your Chicago child visitation attorney will inform you that grandparents do not have the same rights as parents and therefore they are not able to be part of court-ordered visitation. However, if you are unable to see your grandchildren there may be some action that can be taken. The first step is to talk to a Chicago child visitation attorney to discuss the situation and learn about your options.
Parental Visitation Rights
Once a court orders visitation neither party can make changes or modifications without another court order. This is true even if both parents are in agreement as to the changes. Remember that a court order is in place and it takes precedence over any verbal modifications. In order to be sure that your parental visitation rights are upheld it is best to discuss the matter with a Chicago child visitation attorney. Regardless of how well you get along with your former spouse, it is best to protect matters between you and your children with legal help from a Chicago child visitation attorney.
Modifications to Visitation
Changes, called modifications, to child visitation orders must be done through family court. The post decree modification process requires a hearing at which time both parents are present. You may be represented by a Chicago child visitation attorney to facilitate a smooth and accurate process. You will have the chance to present your proposed changes to the judge along with any substantiation regarding your request. The other parent can also be present at the hearing with a Chicago child visitation attorney and is able to provide evidence to support his or her desires. All modifications, if accepted by the judge, will become part of a court order, which will supersede the original visitation order.
Resolving Visitation Disputes
Divorcing couples are expected to try to resolve their differences and come to an agreement regarding the settlement terms, including child visitation. The courts prefer that parents make the necessary adjustments and compromises in order to come to a concurrence. From time to time, couples have trouble resolving these disputes, must seek help from a Chicago child visitation attorney, and eventually the court must make the decision based on various factors including what is best for the child. These types of disagreements can not only be time consuming and costly, but they can also cause emotional harm to the child. A practiced Chicago child visitation attorney can be immensely helpful by negotiating a compromise that is best for everyone involved while protecting the rights of the client.
Legal Help from a Chicago Child Visitation Attorney
As a parent, you need to be sure that you have visitation with your children. Your children deserve to spend time with both parents whenever possible. If you are going through a divorce or need to establish or change a visitation order, count on legal help from the experienced Chicago child visitation attorneys at Johnson & Johnson, Ltd. Our family law attorneys know how to handle even the most difficult of visitation cases to bring our clients the resolution they deserve. Contact Johnson & Johnson, Ltd. today to schedule a consultation with a Chicago child visitation attorney.
Chicago Law Office
Chicago Law Office
161 N Clark St Ste 1600, Chicago, IL 60601
312.216.5152
Chicago Law Office
Address: 161 N Clark St Ste 1600, Chicago, IL 60601
Phone: 312.216.5152
Business Hours: 8:30a–5:00p M-F