Chicago Adoption Lawyer
Trusted Chicago adoption lawyer.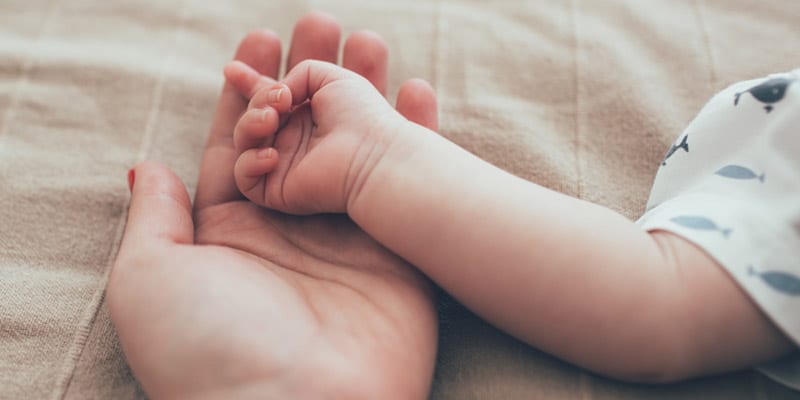 Trusted Chicago Adoption Lawyer
The adoption decision is one that will certainly change the life of the child and will enrich families who have love to give a youngster. The adoption process must be completed properly through legal procedures to ensure that the situation provides a stable conclusion for all parties. Because adoptions can be complex, it is usually advisable to seek guidance from a skilled Chicago adoption lawyer. There are many different types of adoption including:
Agency Adoption
Foster Parent Adoption
Stepparent Adoption
Related Adoption
Private Adoption
International Adoption
Interstate Adoption
Re-Adoption
Adult Adoption
The Chicago adoption lawyers at Johnson & Johnson, Ltd. experienced in handling all types of adoptions and other family law matters. Adoption can be an emotional and stressful time for everyone but it can be made easier with professional legal help from a Chicago adoption lawyer.
Help with Private Adoptions
Private adoptions are those that occur between parties without the use of an agency. Your Chicago adoption lawyer will explain that there are both pros and cons to this type of adoption. A private adoption is often preferred when the birth mother and the adoptive parents have already found each other. A private adoption in this case will be less expensive than going through an agency. The important thing to keep in mind at all times is that the adoption must be done properly to ensure that it is legal. Adoption laws in Illinois are strict and do not allow the use of facilitators. In order to be certain that the process is completed properly and in accordance with current laws, it is best to discuss the situation with a qualified Chicago adoption lawyer before proceeding.
Agency Adoption Assistance
Agency adoptions are a common practice. Agencies charge fees to match potential parents with available children. These adoptions, like others, must follow the rules and laws of Illinois in order to be considered legal. Both parties will be provided with a number of forms that must be signed and notarized in order to complete the adoption. A Chicago adoption lawyer will review the documents and approve them before you sign them. Everyone needs to be sure that the process is done in a legal manner and cannot be revoked at a later time. Most adoptions require a home visit where the adoptive parent's home will be visited and reviewed to ensure a good environment will be provided to the adopted child.
Stepparent Adoptions
When a parent remarries, the child has a new stepparent. If you want the stepparent to become a legal parent, it can be done with help from a Chicago adoption lawyer. The process generally requires that both biological parents approve of the adoption. There are some special circumstances that may allow adoptions when a parent is deceased or unavailable. There are a number of criteria that must be met for an adoption and the proper documentation must be submitted to the court. A judge will make the final approval of an adoption.
International Adoptions
It is very often easier to find a young child to adopt when you search out of the country. Unfortunately, the adoption process is more difficult and complex when you are adopting internationally. International adoptions require input from a Chicago adoption lawyer with the expertise necessary to handle complicated situations. Talk to your Chicago adoption lawyer before making a commitment to any adoption, especially when it includes a child from another country.
Giving a Child Up For Adoption
The decision to give a child up for adoption is a difficult one, but one that is made in the best interest of the child. If you are a birth mother considering adoption it is imperative that you protect your rights as well as the rights of your child both now and in the future. A compassionate Chicago adoption lawyer will provide you with the options and the legal documents needed to move forward with your choice. The process of adoption is not necessarily complicated, but the paperwork must be thoroughly read and understood for a successful completion. There are open and closed adoptions, which differ in several areas including how information is disseminated after the adoption is complete.
Avoid Mistakes in Adoptions
An adoption is a happy event for everyone concerned. The child is getting a loving family and the family is adding a wonderful member. Unfortunately, there are some things that can go wrong when the process is not properly performed. As such, it is important to seek the help from a Chicago adoption lawyer. Documents that are not correctly completed or ambiguous wording in a legal contract can create a difficult and potentially harmful problem later. It is essential to hire a Chicago adoption lawyer at the beginning of the process to be assured that the adoption paperwork is correct before signing it.
Help From a Qualified Chicago Adoption Lawyer
Adoptions are necessary and helpful for our society. When you are considering adoption it is ideal to get guidance throughout the process from a reputable Chicago adoption lawyer. Your Chicago adoption lawyer is knowledgeable about the procedures in place for various types of adoptions in Illinois and will take the time to answer the many questions you may have. The compassionate Chicago adoption lawyers at Johnson & Johnson, Ltd. have years of experience working with all types of adoptions. We care about our clients and are here to support and help you through the entire procedure. When you are planning an adoption it is essential to speak with a Chicago adoption lawyer as soon as possible. Contact the dedicated Chicago adoption lawyers at Johnson & Johnson, Ltd. to schedule a consultation today.
Chicago Law Office
Chicago Law Office
161 N Clark St Ste 1600, Chicago, IL 60601
312.216.5152
Chicago Law Office
Address: 161 N Clark St Ste 1600, Chicago, IL 60601
Phone: 312.216.5152
Business Hours: 8:30a–5:00p M-F